Shaping the
Future Together.
Our culture is defined by our commitment to creativity, a spirit of adventure, and a passion for putting people first.
We're here to do the best work of our lives by creating change for brands who are changing the world.
We believe in brave ideas over big egos.
We believe new ideas happen through new ways of thinking and collaborating.
We believe creativity can come from anywhere.
We believe that it's not just about what we make, but about what we make possible.
We believe that a healthy imagination requires constant provocation.
We believe in the transformative power of storytelling.
We believe we're stronger together.
Our Values
/01
Curiosity.
Curiosity drives creativity and growth. It is at the center of our culture, our work, and our growth as individuals. Curiosity means having an excitement for learning, a desire to understand, and a willingness to explore the unknown.
/02
Care.
Care differentiates our experience. It's about care for each other, care for our clients, and care for the craft in our work. It means giving a damn. It means going the extra mile. It means listening harder and making a positive impact on the experience of others.
/03
Creativity.
Creativity is everywhere in our culture. In an industry that believes only few are "creative," we believe that everyone's creative. When we empower everyone to be creative, our entire business is creative. Creativity is a vehicle innovation and individuality.
/04
Collaboration.
Collaboration supercharges our creativity. It takes all of us and influences everything we do. Diverse perspectives and collaboration lead to better work and a better Culture. We're a team, so we play as a team. We push each other toward our potential, support each other, celebrate wins, and learn from failure.
/05
Courage.
Courage fuels our ambition. Through courage, we arrive at brave ideas, create more meaningful experiences, and stay true to our beliefs. It allows us to challenge convention and create the future. Courage is how we live the adventure every day.
/06
Commitment.
Commitment ensures we reach our goals. It's dedication to our purpose, values, goals, and each other that will get us where we want to go. It's what will get our ideas to the finish line. It's how we fulfill our responsibility to each other, to our clients, and most importantly, to ourselves.
Culture Initiatives
/01
Expedition Fund
We grant a monthly Expedition Fund of $1,500—covering an employee's travel expenses toward a destination of their choosing.
/02
Adventure Days
Quarterly, we shut down the agency for a full day of rest, relaxation, and some much needed time outdoors.
/03
Summer Fridays
From June to September, we give the team the afternoon off every Friday to unplug and kickstart their weekend early.
/04
Work from Wherever
Our hybrid work-from-wherever policy allows employees to collaborate remotely from the comfort of their own homes or at Grizzly offices in San Diego, Atlanta, and Mexico City.
/05
Grizzly gives back
As a big proponent of community, we offer one paid personal volunteer day and one paid company volunteer day per year.
Initiative:
Outside
A collection of apparel and accessories designed by our team, designed for your every day adventures.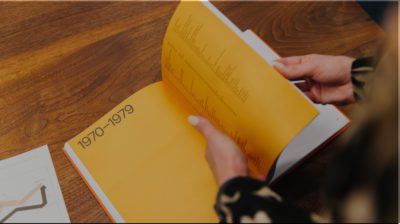 Join the Team